Education and solar energy at Kyaka II refugee camp school (Uganda)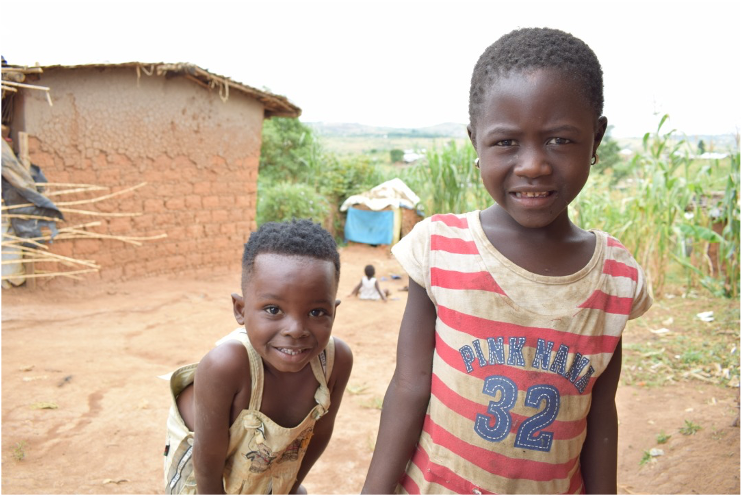 Content
Description :
Located in a region impacted by recurrent conflicts during the last years, Kyaka II refugee camp in Uganda has seen passing by many children forced by life circumstances to leave their home countries and transit by the refugee camp during their journey towards a brighter future. Yet, in many cases, the stay had to be extended beyond expectations and therefore arised a critical need to keep Kyaka II children studying and sharing entrepreuneurial skills to increase their chances to leverage on their skills and become autonomnious in life.
In this context, few volunteers have put their forces together and launched a powerful initiative to build 4 schools in different locations within the Kyaka II refugee camp, offering education to children aged from 3 to 8, and entrepreneurship classes to youth's aged ftom 15 to 35.   Unfortunately, the lack of sufficient classrooms forces childrens to drop off school after the age of 9 and seek for education alternatives out of the refugee camp. This brought additional challenges for the youth in commuting and facing various unsecurity issues along their journey to school.
Next to this, volunteers have been battling to address basic operational needs, and in particular to access energy and afford it's costs to accommodate basic needs such as printing school materials, and recharge devises. Of course, the codiv-19 pandemic  has increased energy consumptions needs and stressed even more this challenge.
As a result, and as part of Uimara's mission to support resilient people and communities in developing countries we came up with a project proposal build around on 4 pillars being : qualitative education, practical experience, affordable cost and focus on employability), and structured as follows :
Bridging the education gaap (by building 4 more classrooms for youth aged 9 – 14)
Introducing  "workshop classroom" providing tools and professionnal trainings to youth on solar panels installation and their maintenance
Providing efficient and autonomious energy solutions through the installation of solar panel, in collaboration with the local youth community
Leverage on practical experience acquired to increase their employability on the market and within Kyaka II school
 Our proposal :
Within this framework, we partner's enthusiast with this project and willing to support ideologically or financially this project. We propose the following collaboration options:
 Ideological support
With the school expansion will arise the need for additional ressources to support youth education. In this regards, we believe that, more than teacher's for standard classes (mathematics, sciences, English,…) the youth, in particular in a refugee camp, need to rely on inspiring leaders and professionals to build self-confidence, passion and trust in their capacity to have a brighter future. As a result, , we would be glad to welcome passioned and experienced professionals in areas such as art, music, ecology, mode, etc… to inspire the youth and testify the variety of options that they can follow to express their unique capabilities.
In addition, with regards to energy challenges faced above and our intention to adress this through the installation of solar panels, we want to support employability within the refugee camp by offering job opportunities to the youth by involving them in their maintainance and reparation. To achieve this, the youth will need practical trainings and we propose to have our partner's experienced professionals in this field, and interested in sharing their knowledge with the Kyaka II youth, to lead these workshop classroom.
Financial support to build the classrooms
While consious that ideological support is crucial to achieve our mission, we realize that strong partnerships with socially responsible companies as well as financial support to build additional classrooms  at Kyaka II refugee camp.  Therefore, we would like to offer your organization the option to consider financial support needs for further discussions the involvment.
Separately, Uimara relies on committed consultants to analyse, structure, coordinate and monitor project achievement. As such, once aligned on the project, we propose a separate coordination fee, based a on hourly rate and estimated schedule to finalize the project and hence, compensate our operational costs.  Therefore, we would like to explore potential support on this aspect as well.
Solar panel installation 
The materials and installation costs will be fully financed by a third party, active in the energy sector and also familiar with socially responsible initiatives. With regards to workshop classrooms, and depending on the level of our collaboration on this aspect, we would consider the third party to be an alternative to lead those sessions as needed.
Next steps :
Interested by our project, please contact us via the link below to discuss further next steps.